About Us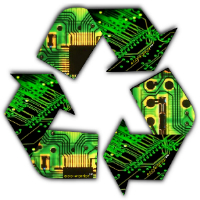 If you are looking for an extremely reliable asset disposition company then you have come to the right place. Pleasanton E-waste is indeed one of the finest asset disposition companies in the Bay Area. Our endeavour is to minimize or completely eliminate the risks around data security and ensure that there is no environmental impact. We also take pride in optimizing the value recovery on the IT asset equipment for many businesses around the Bay Area.
Pleasanton E-waste has proven to be the leader in the disposition of assets since its inception. Our recycling center provides comprehensive services including data security and destruction, lease return, remarketing, redeployment, corporate employee sales, and also the eco friendly recycling of assets related to information technology.
We are thorough with our processes and ensure that absolute data security is provided with in a totally eco-friendly manner. Our processes and methods are solution driven and you can count on us for your present and future needs for the disposition of assets.
Copyright © 2019-20 Pleasanton E-waste. All Rights Reserved.