Welcome To Pleasanton e-Waste
Pleasanton E-waste is one of the largest companies for asset disposition. We strive to mitigate the risks related to environmental impact and data security. At the same time, we also optimize the value recovery on IT asset investment for the companies and business in the Bay Area.
We take pride in providing the complete IT asset disposition services to our clients. We offer multiple services to the businesses including corporate e-waste recycling, data destruction and security, buy back program, re-marketing,free pickup and drop off. We are also the experts in the eco friendly recycling of all kinds of IT equipment.
We offer sustainable,reliable and cost-efficient e-waste recycling solutions to IT infrastructure management companies as well as commercial and domestic electronics user. Recycling IT Equipment, Servers, hard drives to server data centers, we provide green recycling solutions and keep electronic waste away from landfills.
Data Destruction
Secured hard drive/data shredding, Certificate of Destruction provided… Read More
Electronic Recycling
Electronic Recycling, Asset Management, Local recycling, 0% Goes in the Landfill… Read More
Fund Raising Events
We work with many non-profit organizations to host a Free Drop off E Waste… Read More
Free Pickups
Free Business E waste Pickups in the Bay Area* Read More
Transforming Waste Into a Resource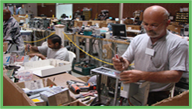 Material Compatibility
When dealt with in the normal environment or circumstances, the components of a printed circuit board are stable. This is the reason why materials compatibility is usually not a…
Health and Safety
Health and safety concerns related to the recycling of the circuit board are minimal. It is advisable that you get in touch with the local industrial health specialist…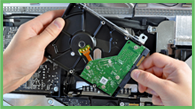 Electronic Recycling
We take pride in being a responsible recycler. We are dedicated to providing the best quality recycling services to our clients. We work side by side with the regulatory authorities…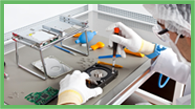 Data Destruction
Protection of your personal data is our topmost priority and we leave no stone unturned to make sure it happens. Whenever you do not need your computer or laptop…
Copyright © 2017 Pleasanton E-waste. All Rights Reserved.
Website Designed by - Vega Moon Technologies